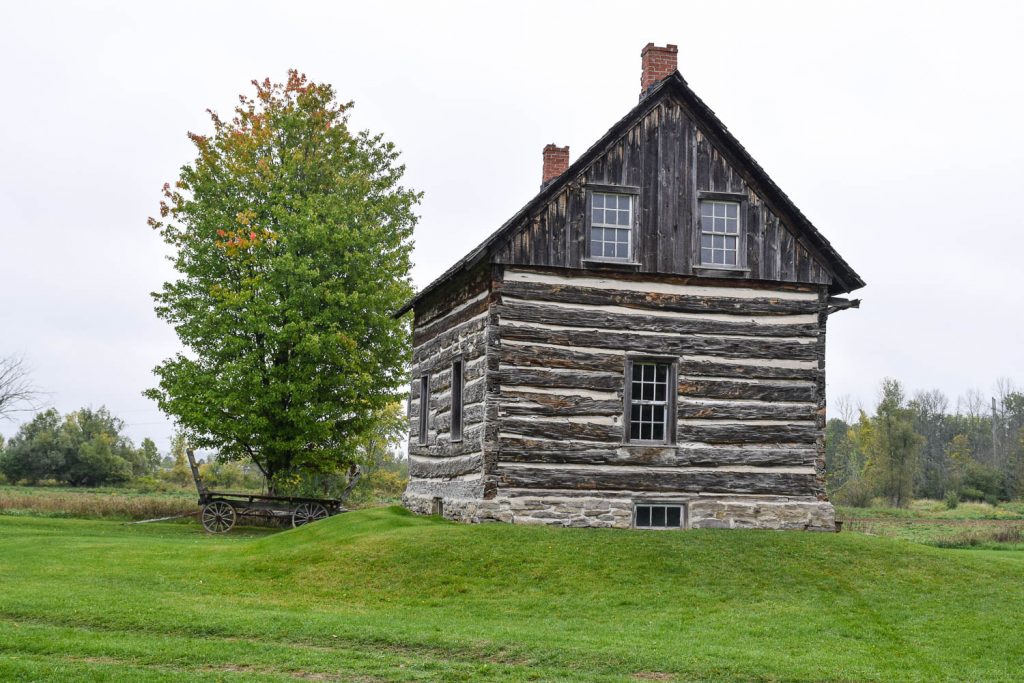 The Log Farm is just 5 minutes from our house. It is the original homestead of Abraham and  Matilda Bradley. The original home built in 1854 still with a lot of structures still standing in their original shape.
Great for a quick getaway into mid 1880 Canada the Log Farm used to be open only for a few days for sugar bush.
The new owners who took over the farm this spring have vowed to change all that.
According to the Orr Family who have taken over the property from NCC, a lot is planned for the next few months to turn the farm into a local attraction.
The big relaunch is planned for Sugar Bush 2017 when  the Orrs are promising to bring lots of animals to pet and feed food.
Among other things to be expected at the new Log Farm are:
New garden.
Special events with lots of activities, open on a weekly basis for regular visits with all the great things to see around the farm.
Farmers Market. Starting next spring 2017, Saturdays at The Log Farm will include a Farmers Market. With a host of local vendors.
School volunteer program to help high school kids work off their hours you need for school?
---
---